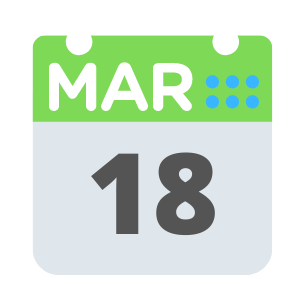 Our K-9 Unit has been working with our clients and brainstorming on the way our various types of industries can adapt to the current climate and changes.  The one thing we know for sure…
When in Doubt – ADAPT!
RETAILS BUSINESSES with storefronts – We have seen our grocery stores and pharmacies open hours for seniors only, which is absolutely wonderful.  Any type of brick and motor business can also adapt this policy for the elderly or immune-compromised members of our community.  Make sure that you post your updated hours (see the post regarding Google My Business). Don't forget to post on your social pages as well to promote sharing.
RESTAURANTS – We have posted about converting to delivery using a third party.  What about considering pre-made meal kits that can be prepared at home? Think Blue Apron, Freshly, etc.  This can be a fun and unique way to your recipes into homes and allow also providing an activity for those self-isolating. Don't forget to post videos and photos on your social pages to promote how you have adapted your business to changes.
LESSON BASED BUSINESSES – If you are providing tutoring, music lesson or even life or business coaching, using platforms like Facebook Live, Zoom and Skype are fantastic ways to continue your business and keeping in contact with your students. This will also be a great relief to parents who are at home 24×7 with kids being out of school. Be sure that you are promoting this on your social channels. You may even get some NEW students and adopt this practice even after the COVID-19 fears are a thing of the past.
GYM OR FITNESS STUDIO – People are stocking up on home gym equipment.  This is a perfect opportunity to take your classes virtual not only for your existing client base but for the opportunity to gain many new ones.  This is an awesome way to allow people to stick with their routines and not trying to locate a new option.  Check out this cool software that offers two-way communication.
EVENT BASES BUSINESSES – Events are canceling all over the place. But, there is a silver lining.  In many cases, events are limited to a certain number of guests due to costs, etc.  Now is the time to embrace the opportunity of a virtual event that you can make available to an unlimited number of guests! If you are one of those extroverted people that love to network, why not set up a virtual cocktail party with "Quarentinis" and socialize while promoting your product or service?  Make sure to still create that EventBrite or Facebook event, even for a virtual experience.
SALONS – This is another industry that is being highly affected by COVID-19. There are many stylists, makeup artists, spas, etc that rely on events such as weddings and galas for income.  Create a YouTube channel and our Facebook Group and start posting video lessons on hairstyling, makeup tutorials, skincare routines, and DIY masks.  People have a lot of extra time on their hands and would love to learn tips and tricks from the experts! Make sure you contact your existing clients to join your group and ask them to invite their friends.
Do you have any ideas you would like to share? We have a local business Facebook group set up that you can join to stay updated on the latest and greatest information being shared, and also feel supported.  Join the FACEBOOK GROUP