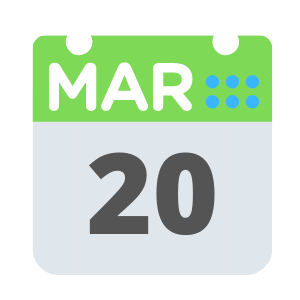 President Donald Trump passed paid sick leave legislation into law late last night. Businesses with 50 to 500 employees must provide paid sick leave for part- and full-time staff, which can be reclaimed in the form of tax credits.
The new law takes effect in 15 days and only lasts until December 31, 2020, when it will expire.
Very Important Information for Business Owners:
You will be reimbursed for the full amount of all sick leave payments within 3 months. This will come in the form of a payroll tax credit.
Reimbursement will also cover employer contributions to health insurance premiums during any employee's leave.
Self-employed business owners are also entitled to sick leave pay. You simply calculate your average daily self-employment income for the year, then claim the amount you take as a tax credit. You can also reduce your estimated quarterly tax payments in the meantime.
Let's get to the details….
Federal employees and employees working at businesses employing 500 staff or fewer qualify for 2 weeks of sick leave at their full, regular rate if they are ill, quarantined or seeking diagnosis/preventative care for coronavirus.
Employees are also entitled to extra leave (up to 3 months) at two-thirds of their regular rate if they are caring for a family member with a COVID-19 diagnosis or they stay home to care for a child whose school or daycare has closed due to coronavirus measures. These payments can be recouped by employers quarterly in the form of a refundable tax credit.
To qualify for this benefit and paid sick leave, an employee must have been employed by a qualifying business for at least 30 days.
Part-time staff and gig economy workers are also entitled to some sick leave pay.
Employers can decline to give leave to workers in high-risk industries like health care and emergency responders.
Businesses with fewer than 50 employees may be exempt from the law if providing leave "would jeopardize the viability of the business." If this is you, you will have to reach out to Department of Labor to apply for this exemption.
Continue reading about this newly enacted legislation here and here. In addition, the newly passed law can be read in its entirety here.
Do you have any resources you would like to share? We have a local business Facebook group set up that you can join to stay updated on the latest and greatest information being shared, and also feel supported.  Join the FACEBOOK GROUP