To Our Local Small Business Clients:
We understand that the uncertainty of our current situation may present your business with unusual challenges due to COVID-19, widely known as coronavirus. UpDog's mission is to "keep small businesses in business"
Our number one priority here at UpDog is to keep everyone safe and informed about the recent outbreak of COVID-19 — all from a small business perspective.
Please bookmark this page that we will continue to update and keep informed on developments that pertain to our local economy and ways you can adapt your business.
We have a local business Facebook group set up that you can join to stay updated on the latest and greatest information being shared, and also feel supported.  Join the FACEBOOK GROUP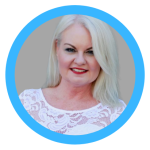 Message from our CEO Kacy Carlsen – Top Dog
As a business owner, I know what it's  like to survive and thrive after a recession (remember 2008?) Many businesses did not and will not make it,
The reason why is because most pull back, wait things out, and become extremely conservative.
But the intelligent ones, see this as an opportunity and capitalize.
As the Harvard Business Review stated…
"Companies that were able to increase share of voice by maintaining or increasing their advertising spending captured market share from weaker rivals. What's more, they did it at a lower cost than when times were good. On average, increases in marketing spending during a recession have boosted financial performance throughout the year following the recession."
The question is whether you'll retreat or stand strong…
We are going to help you do the latter.
NOW is the opportunity to lean forward.
NOW is the opportunity to reach a much wider portion of your population at a much cheaper cost (since many of your competitors who are advertising in your area may be stopping).
NOW is the opportunity to position yourself as the leader in your marketplace so you can be a resource to the members of your community who are scared and are looking for help that you can provide them.
Stay Strong,