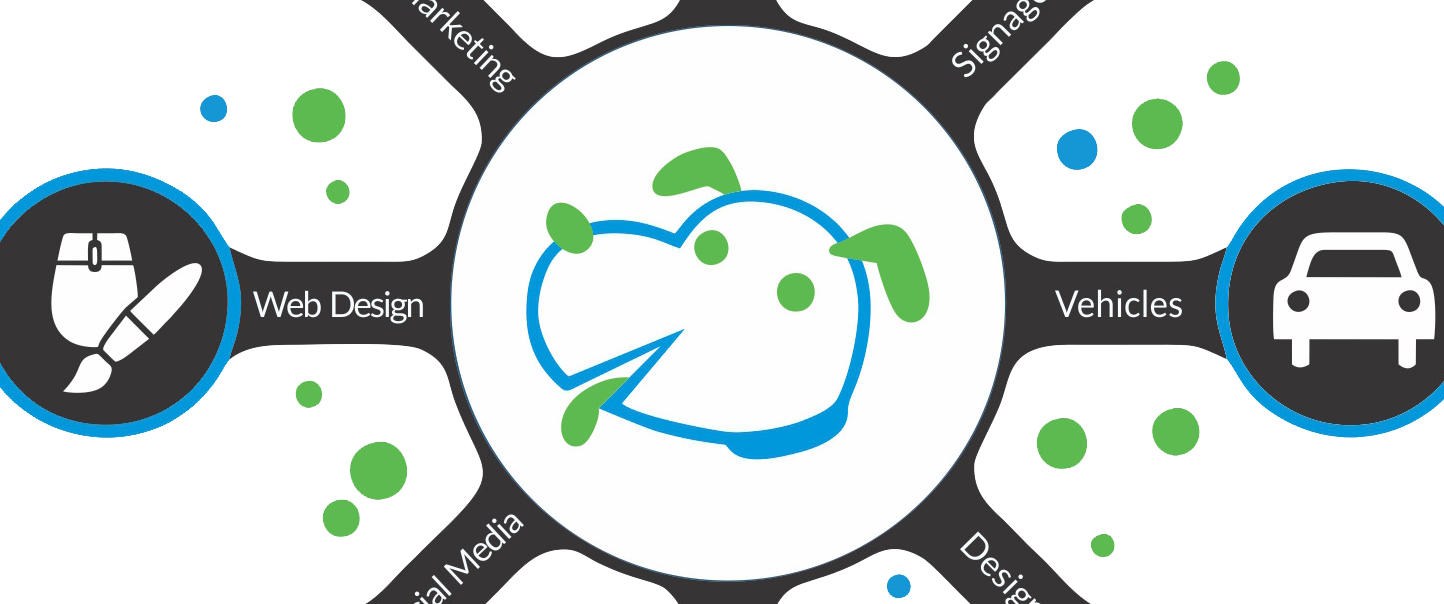 Branding is critical to your business. According to Entrepreneur.com, "your brand is your promise to your customer." But what exactly does that mean?
To give an example, here at UpDog, we provide a one-stop shop for all of your marketing needs, from business cards to digital marketing campaigns. We promise our customers high quality, professional work, done with a little lightheartedness. Our motto is "business in the front, party in the back," and our brand represents that concept.
Thus, our brand mixes hard work with a sense of fun, showing our customers that we love what we do so much, that it's not "work" in the traditional sense. Our brand sets us apart from our competitors, and shows our customers what makes us unique, and what they can expect from us.
How you brand your business takes thought and strategy. Entrepreneur.com says "your brand strategy is how, what, where, when and to whom you plan on communicating and delivering on your brand messages…what you communicate visually and verbally is part of your brand strategy, too." And what you're communicating often comes through your logo, which is a critical part of your brand.
That's where UpDog can help. We offer marketing services that include branding and logo creation. Our graphic design team is eager to create a logo that represents your brand that can serve as a fitting reminder of your business. For more information about our logo design, please visit our site at updog.com.
Are you lacking customers? Are you in a creative slump? Maybe you don't have time for marketing? Or maybe you're not seen as an expert in your field? At UpDog, we believe in you, and we're here to help. Our Marketing Team is YOUR Marketing Team, and we are dedicated to increasing your customer base by giving you the time and resources you need to be successful. If you have a problem, our experts have a solution! Give us a call at 909-254-4390.