This past Friday, February 8, 2019, our Top Dog Kacy Carlsen had the honor and privilege of volunteering for The Unforgettable's Foundation 8th Annual Unforgettable Hearts Awards Ceremony in Redlands, CA.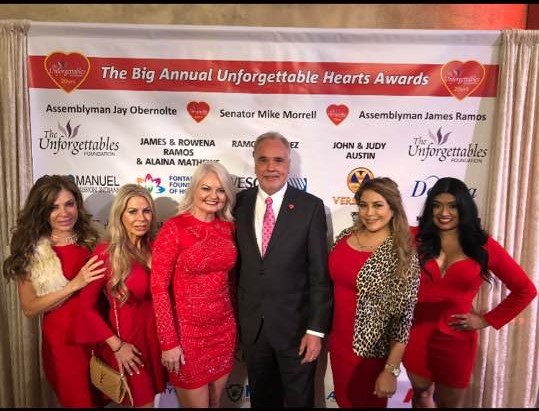 The Unforgettable's is a local charity that assists families with additional funds for burial services for young children.  Each year they honor local community members and businesses that contribute to the well being of the Inland Empire through volunteerism, donations, participation in events, charities, and causes.
Since 2000, The Unforgettables Foundation has assisted over 5,000 families.
Some our of amazing UpDog clients were honored for their commitment to community and family this year.  We would like to congratulate Big Mike's Plumbing, Burgeson's Heating & Air and Dr. Victor Miller from Marathon Media!
There were some incredible organizations that UpDog is honored to be a part of that were also honored. Living 4 Giving Foundation (Kacy Clarsenmembermemeber) and The Highland Chamber of Commerce.
UpDog is proud to support our local charities and help any way we can!  From in-kind donations to volunteering to sponsorships, it is always a privilege for us to serve our community.
UpDog offers discounts on products and services to any non-profit foundation or charity.  We would love to work with you!
Your organization can also receive a FREE banner as part our Paws for Cause!