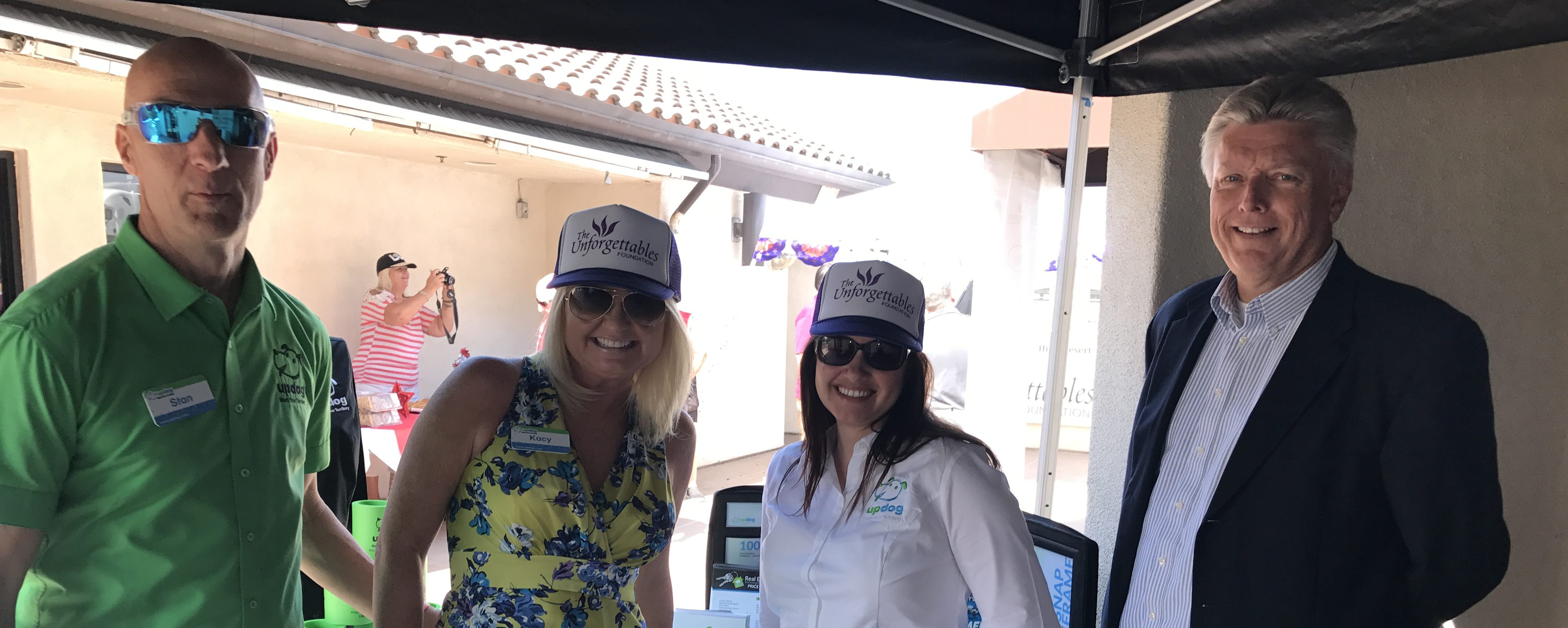 (Redlands, CA)—The Unforgettables Foundation and UpDog Media held a re-ribbon cutting ceremony celebrating the release of the Foundation's new website, created by UpDog.
The ceremony was held Friday, June 30, at The Unforgettables Foundation's Redlands office. Eight different chambers of commerce were in attendance to recognize the event. In addition, each chamber held a ribbon cutting for the Foundation.
Representatives from the Colton, San Bernardino Area, Grand Terrace, Loma Linda, Yucaipa, Beaumont, Redlands, and Highland chambers of commerce honored The Unforgettables Foundation and their work.
The mission of the Foundation is to assist at risk and grieving families with finances to help them afford a timely and dignified funeral for their child. The Foundation was founded by Tim Evans in 1999, and has helped more than 5,000 families to date.
UpDog owners Kacy and Stan Carlsen donate much of their time to the Foundation, and were honored to help redo the Foundation's website.
"The Unforgettables Foundation plays such an important role in our community, making sure that every child has a proper memorial," said Kacy. "The Foundation is such a blessing to those in need, and it's truly a blessing to be able to give back by helping this great organization."
For more information about The Unforgettables Foundation, visit unforgettables.org. For more information about UpDog Media, visit updogweb.com.
About UpDog Media:
UpDog brings print, web, branding, promotion and marketing services to local businesses. The company provides a simple single-source solution to a group of complex products and services in order to create brand awareness. Starting with their clients' local target market and extending to their online presence, their pack will help build brand identity and create strategic, innovative and engaging print and web media that will deliver the core message and increase awareness and influence for a business, making their clients Top Dog in their industry.